As an artist I consider my eyesight to be the most important function my body can provide for me. Without it, my life would be intolerable, meaningless and empty, so I treasure it beyond measure.
When I was told after an eye test that I had a hole in my macular, I was devastated, especially as I had just undergone a vitrectomy in my right eye, due to a cataract replacement operation some months earlier, to remove 'floaters' that had occurred after the operation. This necessitated a further vitrectomy, scraping the membrane of the macular and insertion of a gas bubble and all that it entails.
The operation was successfully carried out by Mr Ahmed El-Amir and the macular has now healed five weeks after the procedure was performed.
This was good news to my ears and I was keen to see how my eyesight had improved and whether or not I could see enough to continue with my painting.
The painting 'Onion bottle and glass with walnuts in a Chinese bowl' was started only five weeks after the operation and the work shown represents ten hours of study. I am delighted with the results so far.
The finished painting is expected to be completed within the next ten days or so depending on the quality of light, so that further refinements can be made. At the moment, I believe my vision is in the region of 85% of what I can expect and after only five weeks I feel optimistic I will achieve the 98% potential in the weeks to come.
I am extremely grateful to Mr El-Amir and his team for this 'miracle' and look forward to completing more paintings in the future.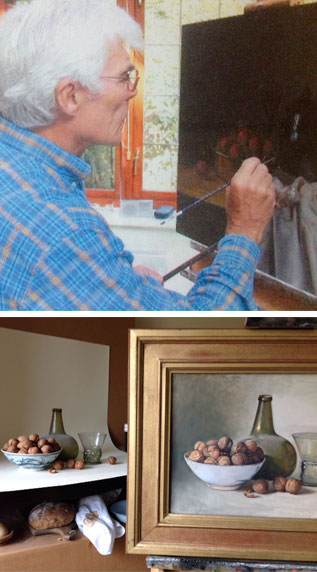 Roy Barley
To read in more detail about Roy's story
click here.
I was very fortunate to come under the care of Mr El-Amir in 2010. I needed several operations over the following four years to repair my detached retinas and lens replacements related to cataracts.
I learned as a patient that although the surgical procedure to repair and restore my vision was very important, it only took up a small amount of the time compared to managing the impacts on my family and me from first experiencing symptoms, being diagnosed before and then recovering after the procedures.
It's hard for anyone, including me, to understand that the healing process for detached retinas takes a lot of patience. Being an anxious patient at the best of times, I was very fortunate that besides being a top expert in eye surgery, Mr El-Amir has shown a remarkable ability to help me remain calm, relaxed, and reassured. No matter how worried I've been at times before or during healing following procedures, Mr El-Amir's positive attitude and willingness to just listen and take as much time as needed to put everything into terms that I could understand, no matter how many questions I had, has been hugely important for me throughout the last four years. Today, I can say that thanks to Mr El-Amir, I'm not blind. Which is the main thing. And beyond that, when I thought it was not possible, Mr El-Amir made the extra effort to arrange the latest eye scanning equipment to closely examine the layers of retina in my eye. He found that I was a suitable candidate for a multi-focal lens implant so that I would not need reading glasses and also have excellent vision at distance. So not just restored vision, but improved vision. Thank you Mr El-Amir from me and my family.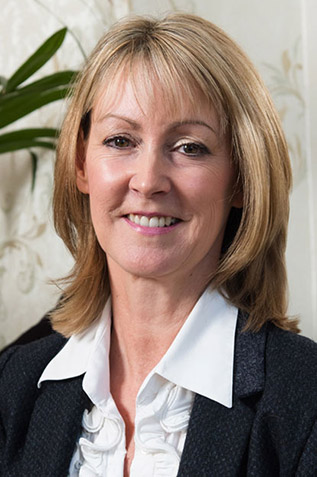 Louise Johnson
I would like to thank you and your team for my treatment and care over the last few months.
I have now returned to full firearms duties, which is miraculous considering I was blind in one eye at Christmas. The expertise and high standards you have achieved have enabled me to resume my career and the care, support and positive attitudes you displayed throughout helped me through a very traumatic period. Thank you once again for all you have done.Marc O'Shea
I visited Mr El-Amir's eye clinic because I was losing my eyesight.
He was kind, understanding and very professional. After two pain free operations he returned me to the 20/20 vision I was born with. Without any hesitation, I am very happy to recommend Mr El-Amir to anyone who requires the services of an eye surgeon.Frank Ryan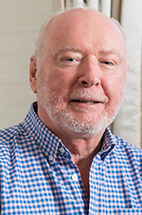 To read in more detail about Frank's story
click here.
It was a huge shock when at age 38 I had an unexpected retinal detachment; it was due to having Retinopathy of Prematurity (ROP) as a tiny baby! I'd not seen an eye consultant since I was 8 years old and the unusual nature of my retina presented Mr El-Amir with a very complex case.
I'm incredibly grateful to Mr El-Amir for his research, his precision timing, his surgical skill and dedication to repairing my detached retina and monitoring the adult onset effects of my ROP in both eyes.
I'm incredibly grateful to Mr El-Amir for his research, his precision timing, his surgical skill and dedication to repairing my detached retina and monitoring the adult onset effects of my ROP in both eyes.
Mr El-Amir explained every step and every surgery. He answered every single one of my questions along the way. After vitrectomies with gas and then silicone oil and an encircling scleral buckle, my retina is reattached and the visual outcome is better than expected!
Mr El-Amir has also carried out some preventative surgery to a hole in the retina of my other eye and he continues to monitor me regularly. Without him, I would certainly have lost my eyesight. Knowing that he is just a phone call away between check-ups is the greatest comfort I could ask for.
My retinal detachment and associated ROP have been very emotionally challenging. Mr El-Amir is such a great support, a very kind positive gentleman, as well as a talented surgeon. My eye journey has had difficult times but ultimately has led myself and my family to reassess so much and we are now following our dreams. I truly cherish the eyesight that I have; I no longer take it for granted!
My family and I would like to thank Mr El-Amir; I can still work and grow my business, I still have my driving license and can still drive! To celebrate, I bought the car that I'd always wished for and I live my life with a new sense of gratitude.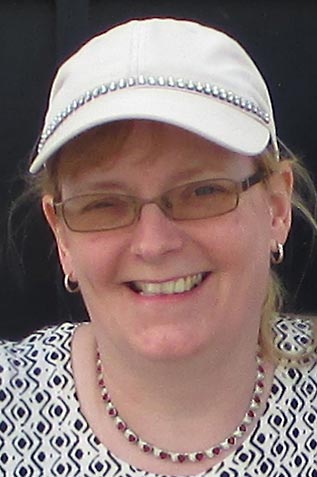 Laura Hall
Mr El-Amir recently performed a vitrectomy on each of my eyes to clear blurred vision caused by an excessive amount of floaters.
I am so grateful that my vision is now totally clear. Not only is Mr El-Amir a brilliant surgeon but is also kind and caring. His reassurance before and during the surgery succeeded in allaying my very substantial fears. I believe his expertise and professionalism are unmatched. He is totally focussed on client care, and I have no hesitation whatsoever in heartily recommending him and his team to anyone requiring eye surgery.Susan Scott-Powell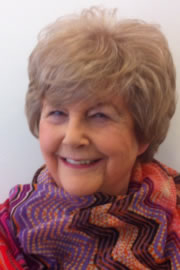 The vision in my right eye suddenly disappeared in April 2013. At that point I had the good fortune to be introduced to Mr El-Amir.
That occasion turned out to be a tear in my retina which was quickly resolved by some laser treatment. However at the end of May 2014 my retina became detached resulting in a vitrectomy. In April of 2015 I had a cataract removed which was a direct result of the surgery for the detached retina. Mr El-Amir was my consultant throughout the whole process and I could not have wished for better care or treatment or to be in better hands. Through laser treatment and two operations I never felt a single moment of pain or even discomfort. Mr El-Amir is utterly professional, caring to the highest degree with great attention to detail. He gave reassurance at what can be rather scary moments and inspired complete confidence in his skill and ability to restore my vision. He is blessed with great patience and answered every single one of my seemingly endless list of questions. Nothing was too much trouble. As a result not only is the vision in my right eye completely restored but it is now sharper than when this whole episode started. It has been nothing short of a delight to meet and be treated by Mr El-Amir and without question I would recommend him to anyone with similar issues.Paul Miller
Firstly, I must state that I am very fortunate to come finally under the care of Mr El-Amir, Consultant Ophthalmic Surgeon, at The Prince Charles Eye Unit, King Edward VII Hospital Windsor early in April 2012, having been referred from the A & E Department of St. Mary's Hospital (London).
My ophthalmic problem was discovered during a routine eye test by an Optician at Specsavers Opticians at Camden High Street London who was not satisfied with the result of my eye test. As a result of this test, I was advised to seek further in-dept and more professional help at the Western Eye Hospital where I was seen by a member of the A & E. Further examination in the Western Eye Hospital revealed the presence of a RIGHT MACULAR HOLE-grade 2. I was subsequently referred to Mr El-Amir for the macular hole repair.
Again, I was also very fortunate that in addition to repairing the macular hole, Mr El-Amir, being a top expert and probably unparalleled in that field, was able to discover that beside the macular hole, I have at the same time a cataract growth on both eyes.
Being obviously and naturally worried and agitated following this diagnosis, and subsequent to the three surgeries (a macular hole repair, right and left eye surgeries), Mr El-Amir's positive attitude and professionalism reassured me I couldn't be in better hands.
Today, I can say without an iota of doubt that Mr El-Amir's professionalism and expertise is unmatched. I am so grateful to him that my vision is now totally cleared and restored to its almost original and crisp state.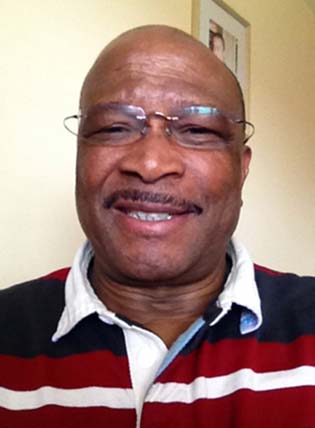 lgnatius Muotoh